While responding to an injury collision on State Highway 51 and Prairie Road, a Payne County deputy ran into wreckage at the intersection of Sixth Avenue and Perkins Road Monday night.
Stillwater Police Public Information Officer TJ Low said the deputy activated lights and sirens during the collision when the deputy collided with oncoming traffic.
The pickup ended up hitting masonry along the sidewalk in front of the Daylight Donuts.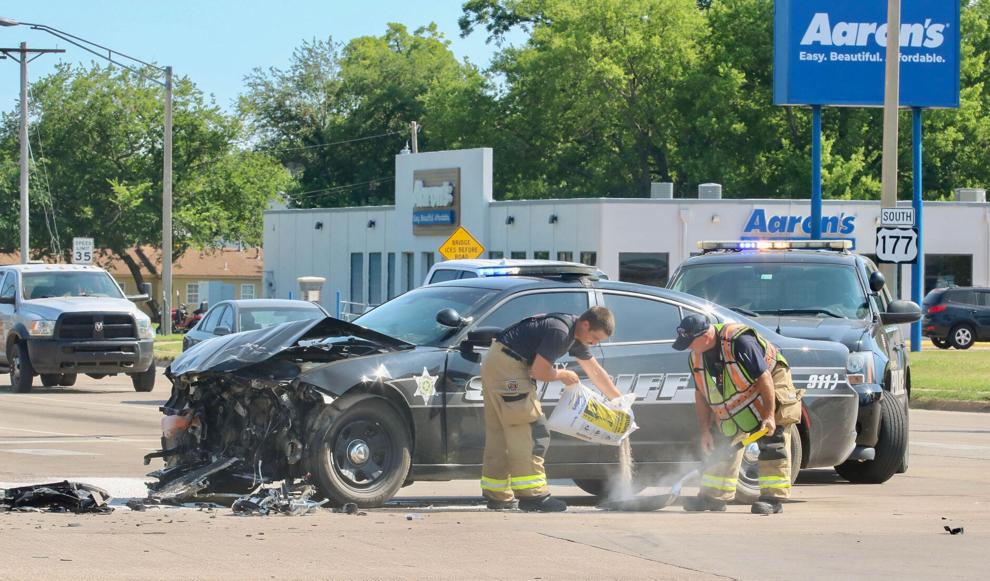 "A van traveling north on Perkins Road didn't see the deputy coming," Low said. "The PCSO deputy hit the pickup at the intersection."
Low said the deputy and the passenger in the van suffered minor injuries.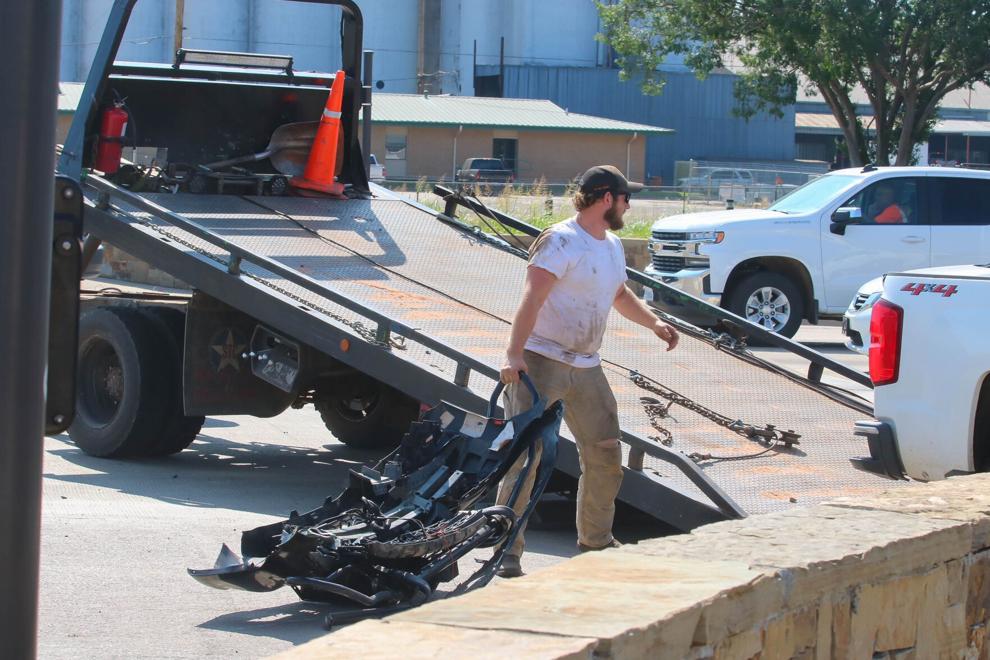 The PCSO has told Low not to release the deputy's name at this time, and no citation has been issued.